Genealogy In Action Blog
Learn about various record types, methods and strategies, references and resources, and tools and technology to help you grow your genealogy skills. Articles also include a take-action prompt so you can immediately put into practice what you learned.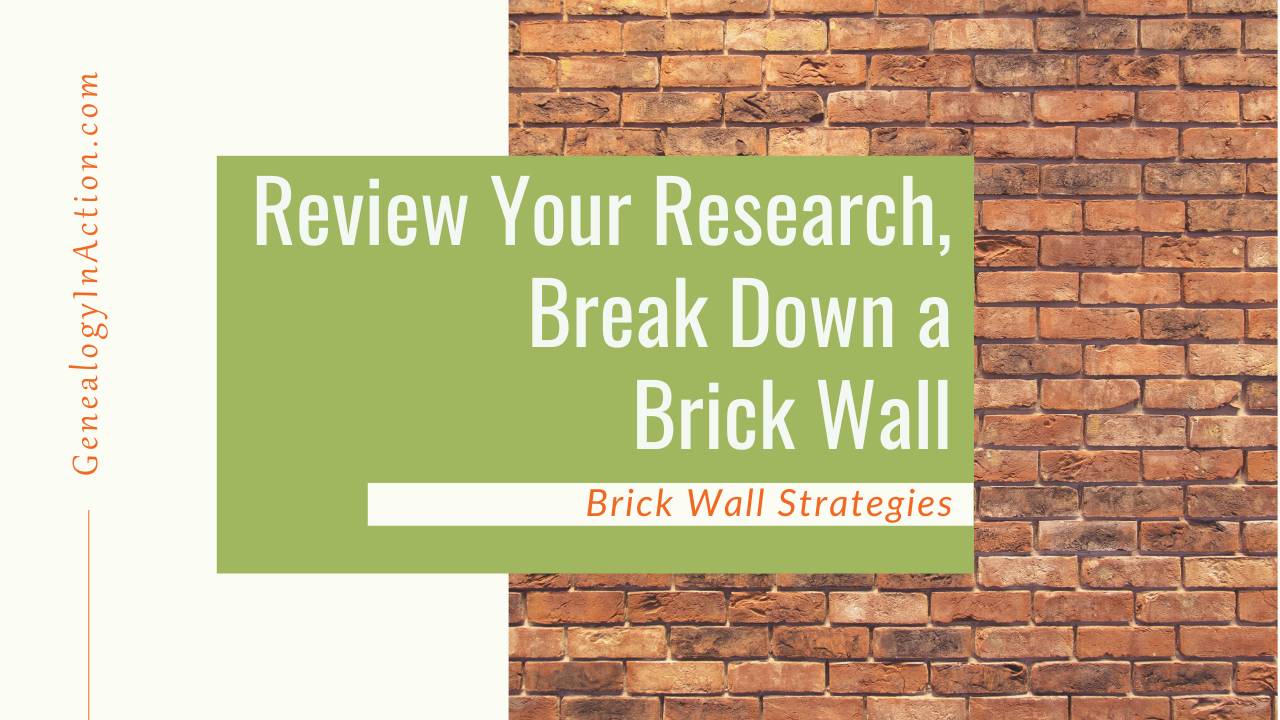 Review Your Research, Break Down a Brick Wall
Jan 18, 2023
Did you know that most of my "brick walls" have been solved by doing one simple thing?
Truth be told, when I sit down and review the research I've already done, I have a habit of finding the answer to my research question or at least some clues to point me in the right direction. A lot of this has to do with that old research I did when I was a newbie and didn't know any better. I missed a lot of key information in those days, as I'm sure you can relate.
The...
Continue Reading...
STAY IN THE LOOP



Want to be the first to know when new educational opportunities are available?
Pop your first name and email address into the form and you'll be the first to learn when new products are released (AND, you always get first dibs and even special offers). You'll also receive my Genealogy Quick Tip each month.
You'll join my list of happy subscribers, but don't worry...I respect your privacy—I will never spam you or sell your email address. You can unsubscribe at any time.